We view malpractice insurance as a necessary professional expense, a "must-have" in today's litigious society. You might be surprised to learn that some malpractice insurance companies give financial rewards and loyalty incentives to their insureds.
Dividend Credits -Several companies give a dividend on prior year's coverage, once that year's claims are closed and resolved. Any remaining premium dollars are returned to the insureds as a premium offset or a cash dividend.
Cash Retirement Allocations -Two major carriers allocate a percentage of each year's premium to a retirement account and give a cash benefit to the insured upon retirement.
Stock Buy-Back -Several privately held insurance trusts and reciprocals have converted to stock insurance companies, and then purchased by a larger company. The physician founder-owners were compensated over the course of their coverage with dividends and then a stock buy-out. A recent transaction netted our clients a collective $1.7M.
For a more rewarding coverage experience, contact one of our agents today.

It's commonly said now that when new graduates enter the healthcare field, they should not wonder if they'll get sued, but rather wonder when they'll get sued. All healthcare practitioners assume a high degree of risk, which is why affordable malpractice insurance is so crucial. However, locum tenens physicians have unique concerns when it comes to risk management. Contracting with a recruiting agency that provides locum tenens insurance in Miami is just one step toward risk management.
Review the Locum Tenens Insurance Policy
Every locum tenens physician should fully understand the extent of their healthcare liability insurance coverage. Typically, staffing agencies provide claims-made coverage, which provide coverage for claims that arise during the active period of the policy. If your recruiting agency offers claims-made locum tenens insurance, make sure you will also have tail coverage. Additionally, remember that different states and hospitals have varying minimum coverage requirements . Make sure that your policy meets the requirements for a particular area before accepting a position. Bear in mind that when you apply for future licenses and medical staff privileges, you may be asked to demonstrate proof of prior liability insurance. Always keep a certificate of insurance in your personal records.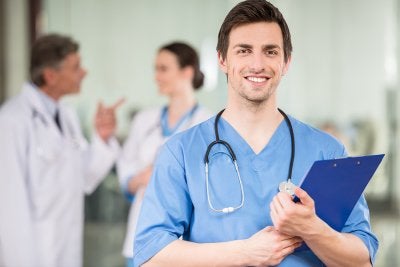 Request an Orientation
When you begin a new locum tenens position, it's wise to request an orientation. Some healthcare facilities routinely offer formal orientations to new staff members. If not, you can ask a co-worker to introduce you to the system. You may need to be shown how to use the clinic's electronic health records (EHR) software, for example. Be sure to ask questions about anything that isn't clear to you.
Maintain Solid Documentation
Meticulous documentation is especially important for locum tenens providers. Record all pertinent information in a patient's record, and exercise caution when ordering procedures and tests. After ordering a test or imaging study, make sure you receive the results in a timely manner. Help your patients gain confidence in your ability by carefully explaining diagnoses, discussing side effects and complications, and discussing other relevant matters.
Communicate with Your Agency
Don't hesitate to speak up if you have concerns about the quality of patient care or the safety of the hospital environment. Let your staffing agency know immediately about any issues and incidents, even if you were not directly involved in an incident.
When a medical malpractice lawsuit is filed, the odds are actually in the doctor's favor. However, this is often cold comfort for a dedicated healthcare professional who has just been served with a notice of the complaint. It's always best to be prepared and solid preparation involves having a strong healthcare liability insurance policy. If you're in the market for a new policy or it's been a while since you've reviewed the terms of your current policy, you may need to brush up on some basic insurance terms and concepts. Remember to contact a malpractice insurance agency near Miami if you have questions.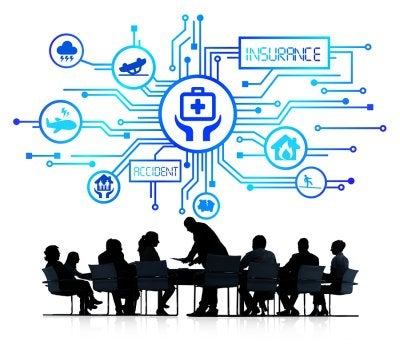 Liability Limits
When reviewing your policy or selecting new coverage options, always check the liability limits. For locum tenens insurance policies, the usual limits are one million per incident and three million for the life of the policy. The former is often referred to as the "individual limit," while the latter is typically known as the "aggregate limit."
Modified Occurrence Policies
You probably already understand the differences between claims-made hospital malpractice insurance and occurrence coverage. Occurrence policies cover all claims made that stem from incidents that took place during the life of the policy, while claims-made policies only provide coverage while the policy is active. But did you know that there's a hybrid policy? You might select healthcare liability insurance in the form of a modified occurrence policy. This means that you'll have coverage on a claims-made basis. However, the policy also includes an Extended Reporting Period (ERP), commonly referred to as a "tail." This tail will expire after a set period, which begins at the expiration of the policy. Often, the period is seven years. Sometimes, the healthcare professional may be able to purchase an unlimited ERP upon the expiration of the initial ERP.
Policy Exclusions
It's always a good idea to fully understand your coverage exclusions. The policy exclusions for healthcare liability insurance are fairly standard. Policies do not typically cover claims that arise from illegal conduct, records alteration, or sexual improprieties. Exclusions also tend to apply when items have been misrepresented on the policy application. If your policy contains additional exclusions that you're unfamiliar with, contact the healthcare liability insurance company for clarification.

For healthcare professionals, the risk of professional liability in Palm Beach means that a comprehensive, yet affordable malpractice insurance policy is absolutely essential. However, while you're exploring healthcare liability insurance policies, consider the potential risk for a medical malpractice lawsuit based on a breach of network security. Now that more practices have shifted to maintaining electronic health records (EHRs), the security of private patient information is more important than ever.
For a brief introduction to this issue, watch this animated video. It explains the importance of making sure your professional liability insurance would cover you in the event that a patient sues regarding an alleged breach of his or her private health information.
The ancient Hippocratic Oath has undergone many revisions over the years, yet its basic principles remain constant. And while physicians may strive to uphold these tenets and provide the best possible care to their patients, it's nearly impossible not to come across a disgruntled patient on occasion. Healthcare liability insurance is an inescapable component of modern medicine. Whether you're a new resident or you're a veteran thinking about transitioning to another practice, it is well worth your time to brush up on the basics of medical malpractice insurance . When evaluating affordable malpractice insurance in Palm Beach, consider the following factors.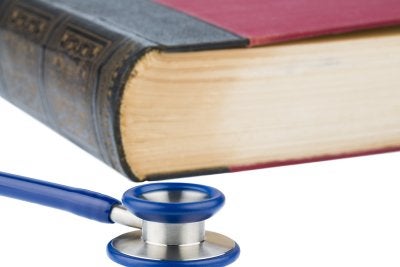 Selecting a Medical Malpractice Insurer
Medical malpractice insurance companies are not all alike. Physicians generally prefer to choose an insurer that has plenty of industry experience. When you choose a company that has provided med-mal policies for several decades, you can rest assured that their customer service representatives are highly knowledgeable and can provide you with a comprehensive yet affordable medical malpractice insurance policy.
Deciding Between Claims Made and Occurrence Coverage
Many healthcare providers choose occurrence policies because they provide the most comprehensive coverage for a particular policy term. In fact, whether or not a practice's coverage is occurrence coverage may play a significant role in determining whether to accept a particular position. With occurrence coverage, a physician is covered for all claims that arise from incidents that occurred during the policy term, regardless of when the claim is filed. This means that if you had occurrence coverage from 2011 to 2014, the policy will cover a medical malpractice claim based on a 2013 incident even if it was not filed until 2015. In contrast, claims made policies only provide coverage for as long as the policy is active.
Purchasing an Extended Reporting Endorsement
Even if you do choose to purchase claims made coverage, you can give yourself extra protection by purchasing an extended reporting endorsement, or tail. A tail may be purchased shortly after the cancellation of the claims made policy. It enables the insured physician to report claims despite the cancellation of the policy.

Given the litigious climate of today's healthcare field , it only makes sense for med students to give careful consideration to hospital malpractice insurance before committing to a specialty, such as emergency medicine. Although it is certainly possible to find affordable emergency medicine malpractice insurance near Miami, students should bear in mind that ER doctors typically pay more in premiums than other specialties. In fact, according to Chron, emergency medicine doctors paid a median of $20,000 in healthcare liability insurance premiums in 2011. The median for all medical specialties combined for that same year was $14,700.
However, this statistic shouldn't necessarily alarm med students who are considering a career in the ER. Often, healthcare liability insurance is included as part of a total compensation package from the hospital. And while one might think that ER doctors are sued more frequently than other specialties, this assumption is incorrect. In addition, when ER doctors do lose lawsuits, the malpractice payoff is typically less than the average.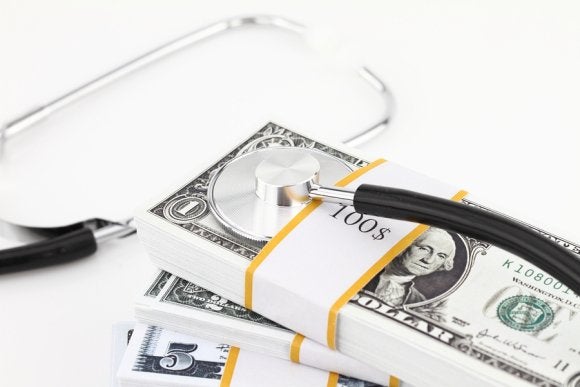 If you're entering a new practice, you may be offered professional liability insurance as part of your benefits package. However, it's well worth your time to scrutinize exactly what that policy covers. In the majority of cases, healthcare liability insurance offered as an employment benefit is claims-made coverage, which only protects you in the event that the same insurance company covered you at the time of the alleged incident and at the time the lawsuit was filed. If you are interested in more comprehensive healthcare liability insurance in Palm Beach, you may wish to take out an occurrence-made insurance policy.
Hear more about the different types of affordable malpractice insurance by watching this video. This certified financial planner explains the benefits of obtaining claims-made and occurrence-made insurance policies, and discusses the situations in which "tail" insurance can be helpful.

Tens of thousands of medical malpractice claims are filed each year in the U.S. While no physician likes to think that he or she will be named as a defendant at some point, in today's litigious society, it's entirely possible. Comprehensive healthcare liability insurance is an absolute must for all practitioners. When evaluating medical malpractice insurance companies near Palm Beach, the following questions may arise.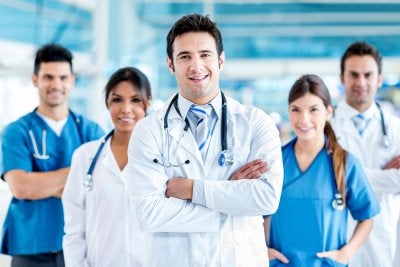 Why Should Physicians Purchase Their Own Liability Coverage?
In some cases, having healthcare liability insurance through the hospital or facility is sufficient. However, you may wish to purchase additional coverage for yourself, depending on a number of factors. First, given the likelihood of a claim occurring at some point during your career, it only makes sense to protect yourself with affordable malpractice insurance that goes above and beyond what your hospital offers. Second, you may want to change employers at some point or your current facility may close, in which case having your own policy offers portability. And third, the coverage your hospital offers may provide inadequate coverage.
How Should I Choose an Insurance Company?
It's a good idea to choose an independent agency that specializes in medical malpractice insurance. Select an agency that is well established in the field, such as one that has been in business for at least a couple of decades. Your agency should work with financially stable carriers with top ratings.
What Will My Policy Cover?
The answer to this question varies depending on your particular policy. There are different types of coverage options, such as claims-made and "tail" coverage. It's always a good idea to read a policy before purchasing it or to have an attorney help you understand it. Generally, healthcare liability insurance will cover settlements, damages, and court costs.
What Information May be Reported?
In the event that a claim is filed against you and your healthcare liability insurance company makes a payment to the plaintiff, the insurance company is required to report the payment to the National Practitioner Data Bank.
What are Policy Limits?
You'll notice that your insurance policy has an individual limit and an aggregate limit. The individual limit is the maximum amount that will be paid for any particular claim. The aggregate limit is the maximum payout for all of the claims within the term of the policy.