It's commonly said now that when new graduates enter the healthcare field, they should not wonder if they'll get sued, but rather wonder when they'll get sued. All healthcare practitioners assume a high degree of risk, which is why affordable malpractice insurance is so crucial. However, locum tenens physicians have unique concerns when it comes to risk management. Contracting with a recruiting agency that provides locum tenens insurance in Miami is just one step toward risk management.
Review the Locum Tenens Insurance Policy
Every locum tenens physician should fully understand the extent of their healthcare liability insurance coverage. Typically, staffing agencies provide claims-made coverage, which provide coverage for claims that arise during the active period of the policy. If your recruiting agency offers claims-made locum tenens insurance, make sure you will also have tail coverage. Additionally, remember that different states and hospitals have varying minimum coverage requirements . Make sure that your policy meets the requirements for a particular area before accepting a position. Bear in mind that when you apply for future licenses and medical staff privileges, you may be asked to demonstrate proof of prior liability insurance. Always keep a certificate of insurance in your personal records.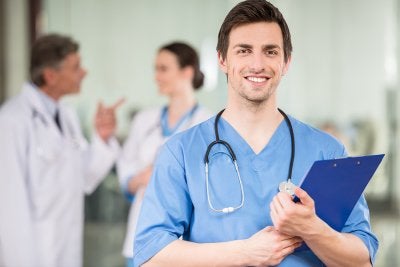 Request an Orientation
When you begin a new locum tenens position, it's wise to request an orientation. Some healthcare facilities routinely offer formal orientations to new staff members. If not, you can ask a co-worker to introduce you to the system. You may need to be shown how to use the clinic's electronic health records (EHR) software, for example. Be sure to ask questions about anything that isn't clear to you.
Maintain Solid Documentation
Meticulous documentation is especially important for locum tenens providers. Record all pertinent information in a patient's record, and exercise caution when ordering procedures and tests. After ordering a test or imaging study, make sure you receive the results in a timely manner. Help your patients gain confidence in your ability by carefully explaining diagnoses, discussing side effects and complications, and discussing other relevant matters.
Communicate with Your Agency
Don't hesitate to speak up if you have concerns about the quality of patient care or the safety of the hospital environment. Let your staffing agency know immediately about any issues and incidents, even if you were not directly involved in an incident.