It's commonly said now that when new graduates enter the healthcare field, they should not wonder if they'll get sued, but rather wonder when they'll get sued. All healthcare practitioners assume a high degree of risk, which is why affordable malpractice insurance is so crucial. However, locum tenens physicians have unique concerns when it comes to risk management. Contracting with a recruiting agency that provides locum tenens insurance in Miami is just one step toward risk management.
Review the Locum Tenens Insurance Policy
Every locum tenens physician should fully understand the extent of their healthcare liability insurance coverage. Typically, staffing agencies provide claims-made coverage, which provide coverage for claims that arise during the active period of the policy. If your recruiting agency offers claims-made locum tenens insurance, make sure you will also have tail coverage. Additionally, remember that different states and hospitals have varying minimum coverage requirements . Make sure that your policy meets the requirements for a particular area before accepting a position. Bear in mind that when you apply for future licenses and medical staff privileges, you may be asked to demonstrate proof of prior liability insurance. Always keep a certificate of insurance in your personal records.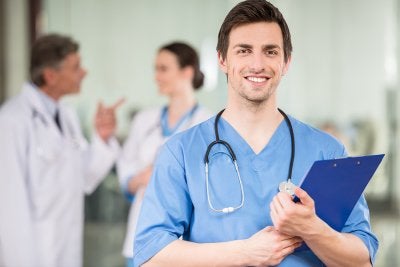 Request an Orientation
When you begin a new locum tenens position, it's wise to request an orientation. Some healthcare facilities routinely offer formal orientations to new staff members. If not, you can ask a co-worker to introduce you to the system. You may need to be shown how to use the clinic's electronic health records (EHR) software, for example. Be sure to ask questions about anything that isn't clear to you.
Maintain Solid Documentation
Meticulous documentation is especially important for locum tenens providers. Record all pertinent information in a patient's record, and exercise caution when ordering procedures and tests. After ordering a test or imaging study, make sure you receive the results in a timely manner. Help your patients gain confidence in your ability by carefully explaining diagnoses, discussing side effects and complications, and discussing other relevant matters.
Communicate with Your Agency
Don't hesitate to speak up if you have concerns about the quality of patient care or the safety of the hospital environment. Let your staffing agency know immediately about any issues and incidents, even if you were not directly involved in an incident.

Many different types of professionals need to be protected by professional liability insurance , such as locum tenens insurance in Palm Beach Gardens. This is true even of leading industry specialists who are generally regarded as being above reproach. For example, affordable malpractice insurance protects healthcare providers in the event that a patient or family suffers losses as an alleged result of medical errors.
You can hear more about the basics of professional liability insurance by watching this video. This insurance expert explains the circumstances in which an individual needs insurance coverage and offers some examples of occupations to which these circumstances might apply. He also discusses the difference between professional liability and product liability.

Most healthcare providers go into the field out of a keen desire to help others, even while they understand that medicine is a business. Still, "risk management" is not a term that one often hears at medical school. Yet, it's an essential practice for all healthcare providers, given the unfortunate likelihood of being served with a medical malpractice complaint at least once during a career. Although having healthcare liability insurance is absolutely essential, it doesn't protect physicians from the emotional burden that a lawsuit can inflict. After you visit a malpractice insurance agency near Palm Beach Gardens to obtain affordable malpractice insurance, take some time to consider ways of reducing your risk of a lawsuit.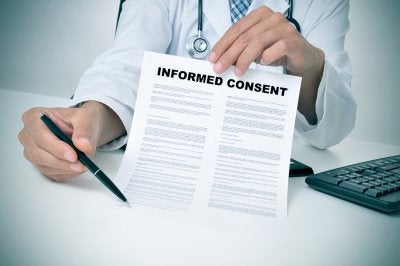 Ensure Informed Consent
One way that you can reduce the risk of having to fall back on your healthcare liability insurance policy is by prioritizing each patient's informed consent . This is particularly true of patients who are anticipating a medical procedure, whether it be brain surgery or the insertion of an IUD. Remember that there are exceptions to the standard guidelines for informed consent. If your patient is a minor, mentally disabled, or otherwise does not have decision-making capacity, you must obtain informed consent from the individual's legal guardian or proxy.
Follow Current Developments
Healthcare liability insurance companies often encounter claims made against a physician who has allegedly been negligent for failing to keep up with the latest medical research, techniques, and approaches for disease management. It's simply impossible for healthcare providers to stay current in all areas of medicine. However, when you do have the time, you should brush up on major industry changes, particularly those that apply to your specialty.
Track Follow-Up
Follow-up is another area that is rife with the potential for disputes. It's not uncommon for a patient to be referred for imaging scans or other tests, and then for the results to be overlooked. In some cases, your office might not even receive the results at all or the patient may fail to report to the clinic for testing. Implement an effective system in your office that tracks follow-up requirements so that omissions can be detected promptly. Likewise, establish a reminder system when referring patients to specialists. If reports are not received by a certain date, your office will need to contact the specialist.

If you're entering a new practice, you may be offered professional liability insurance as part of your benefits package. However, it's well worth your time to scrutinize exactly what that policy covers. In the majority of cases, healthcare liability insurance offered as an employment benefit is claims-made coverage, which only protects you in the event that the same insurance company covered you at the time of the alleged incident and at the time the lawsuit was filed. If you are interested in more comprehensive healthcare liability insurance in Palm Beach, you may wish to take out an occurrence-made insurance policy.
Hear more about the different types of affordable malpractice insurance by watching this video. This certified financial planner explains the benefits of obtaining claims-made and occurrence-made insurance policies, and discusses the situations in which "tail" insurance can be helpful.
"I need to talk to YOU", barked the elderly mother of my friend, Jane.
" My Cardiologist FIRED ME! " she exclaimed.
" For being a non-compliant patient?" I queried.
" How did YOU KNOW ? " She demanded. My friend Jane gave me a knowing look. Hmm I thought, need to be diplomatic here. " Well, that is the primary reason a doctor will terminate the patient/doctor relationship." I tried to sound matter of fact.
"HMPH! She snorted…just because I don't want to take all that diabetes and cholesterol medication he prescribed for me—I just don't believe in it! It's a conspiracy between the pharmaceutical companies and the doctors! Firing a patient–I never HEARD of such a thing!"
I sure have, I thought!
Nothing says high-risk, non-compliant patient like a cantankerous older, obese patient with several chronic conditions, who refuses to follow their prescribed medication regimen.
Many physicians find it difficult to terminate a long-term relationship with a patient. A physician has every right, in fact it is good loss prevention policy, to terminate your relationship with a non-compliant patient after you have exhausted every effort to manage their condition.
Kimberly Hathaway, MSN, RN, LHRM, CPHRM, CPHQ
Risk Manager for The Doctors Company, advises " It is good practice to discuss issues related to keeping appointments, acceptable behavior or compliance with the prescribed treatment with the patient, prior to sending the patient a discharge letter. In very few instances should the letter be the first indication to the patient that things just aren't working between you. Each situation is different, but a physician has the right, in fact it is good loss prevention policy, to terminate the relationship with a non-compliant or disruptive patient after you have exhausted other efforts to manage their behavior and or condition".
Most brand name malpractice insurance companies have a Risk Management or Patient Safety consultant that can provide you with guidelines, resources and medic-legal advice, if you have a patient relationship that you feel you need to terminate. Take advantage of this resource so that you can protect yourself.