It's commonly said now that when new graduates enter the healthcare field, they should not wonder if they'll get sued, but rather wonder when they'll get sued. All healthcare practitioners assume a high degree of risk, which is why affordable malpractice insurance is so crucial. However, locum tenens physicians have unique concerns when it comes to risk management. Contracting with a recruiting agency that provides locum tenens insurance in Miami is just one step toward risk management.
Review the Locum Tenens Insurance Policy
Every locum tenens physician should fully understand the extent of their healthcare liability insurance coverage. Typically, staffing agencies provide claims-made coverage, which provide coverage for claims that arise during the active period of the policy. If your recruiting agency offers claims-made locum tenens insurance, make sure you will also have tail coverage. Additionally, remember that different states and hospitals have varying minimum coverage requirements . Make sure that your policy meets the requirements for a particular area before accepting a position. Bear in mind that when you apply for future licenses and medical staff privileges, you may be asked to demonstrate proof of prior liability insurance. Always keep a certificate of insurance in your personal records.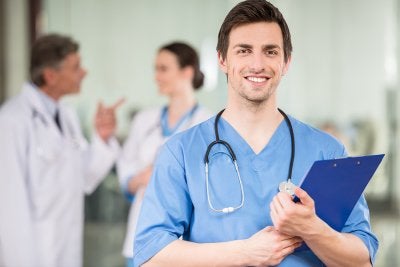 Request an Orientation
When you begin a new locum tenens position, it's wise to request an orientation. Some healthcare facilities routinely offer formal orientations to new staff members. If not, you can ask a co-worker to introduce you to the system. You may need to be shown how to use the clinic's electronic health records (EHR) software, for example. Be sure to ask questions about anything that isn't clear to you.
Maintain Solid Documentation
Meticulous documentation is especially important for locum tenens providers. Record all pertinent information in a patient's record, and exercise caution when ordering procedures and tests. After ordering a test or imaging study, make sure you receive the results in a timely manner. Help your patients gain confidence in your ability by carefully explaining diagnoses, discussing side effects and complications, and discussing other relevant matters.
Communicate with Your Agency
Don't hesitate to speak up if you have concerns about the quality of patient care or the safety of the hospital environment. Let your staffing agency know immediately about any issues and incidents, even if you were not directly involved in an incident.

For more than 25 years, CLS Healthcare Liability Specialists has been providing healthcare professionals across the country with innovative solutions for medical malpractice insurance, including locum tenens insurance in Miami. As the foremost writer of locum tenens staffing companies, it's no surprise that we're able to offer exclusive policies that feature non-auditable flat premiums. For busy healthcare professionals, the thought of avoiding the dreaded audit process upon the expiration of a policy is a welcome change. With our non-auditable locum tenens insurance policies, you'll only need to provide us with your estimates without having to worry about underpayments.
Unlike many professional liability insurance carriers, our affordable malpractice insurance offers blanket additional insured coverage. There's no need to name the specific third parties to which you would like to extend coverage. Simply provide a general description and you can rest assured that any third party claims will be covered. Healthcare professionals who turn to CLS Healthcare Liability Specialists will also find that our locum tenens policies feature extremely competitive premiums with defense costs outside available limits.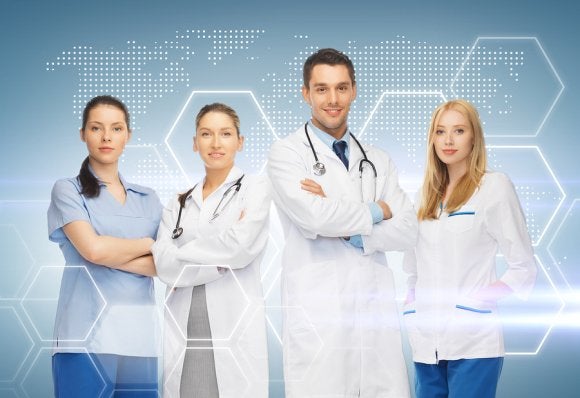 For physicians, being a locum tenens can open many doors. These temporary positions allow physicians to have flexibility and travel to work in new locations. While there are many upsides to being a locum tenens, having the right professional liability protection is critical. Since traditional medical malpractice insurance doesn't typically cover locum tenens work, professional liability insurance is usually provided to the temporary physician by the agency that placed him or her in the position. Where do locum tenens companies get their insurance? Find out in this infographic from CLS Healthcare Liability Specialists , a provider of professional liability insurance in Miami. We're a national leader in meeting the unique insurance needs of medical professionals, from locum tenens insurance to urgent care malpractice insurance. Contact us to discuss your company's insurance needs and to get a simple quote, and please share this information about our highly rated coverage and affordable premiums with others in the healthcare field.



If you're looking for locum tenens insurance in Palm Beach, look no further than CLS Healthcare Liability Specialists. Our company has been given the award of #1 Writer of Locum Tenens Staffing Companies, an honor which our company works hard to uphold by offering exemplary customer service and a diverse range of locum tenens insurance solutions. With three decades of med-mal industry experience and as the largest writer of locum tenens insurance policies in the U.S., you can count on CLS Healthcare Liability Specialists to find the policy you need at an attractive rate.
Our affordable malpractice insurance for locum tenens staffing companies and individual locum tenens physicians includes blanket additional insurance coverage, defense costs outside available limits, and non-auditable flat premium policies. Since our carrier is approved in every state in the U.S. and in 200 countries, and has six billion in assets, you can rest assured you're purchasing a policy you can count on. When it's time to look for locum tenens insurance, we'll be happy to provide you with a quote at no charge.

Often, physicians are responsible for purchasing their own healthcare liability insurance, which is one reason why so many have considered applying for locum tenens positions. With a locum tenens position, the placement company is almost always responsible for providing locum tenens insurance in Palm Beach. In some cases, the healthcare facility that is engaging the locum tenens provides the coverage. If you're considering applying to a locum tenens company, it's imperative to read the fine print before you sign any agreement. Not only will you need to make sure that you understand the terms of your engagement, your cancellation clause, and other provisions, but you must also make sure that the placement agency provides exceptional locum tenens insurance .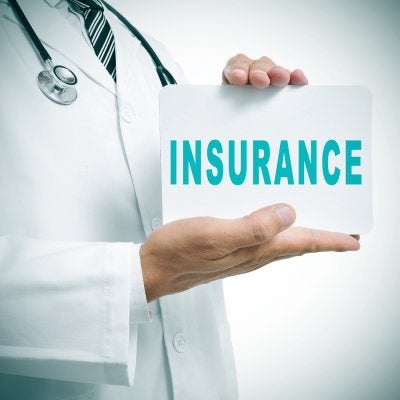 Understanding Claims-Made Coverage
Locum tenens placement companies often offer claims-made hospital malpractice insurance. These policies provide coverage for physicians in the event that an incident both occurred and was reported within the active period. This means that if the policy extends to February 1, 2015 and an incident was not reported until February 2, 2015, coverage is not provided. Generally, claims-made coverage is somewhat riskier for locum tenens physicians, given the short-term duration of the engagement and given that the placement agency, not the physician, is in control of the policy renewal.
Evaluating Occurrence-Made Coverage
Many locum tenens physicians prefer to apply to placement agencies that offer occurrence-made coverage, which provides more comprehensive protection. With this type of locum tenens insurance, the physician is covered for all alleged incidents that occurred within the active period of the policy, regardless of when the claim is filed. This means that even if the healthcare liability insurance coverage expires on June 1, 2015, and an incident that occurred months earlier is not reported until June 1, 2016, the policy still provides coverage.
Purchasing "Tail" Insurance
Even when a locum tenens placement agency provides claims-made coverage, physicians can obtain additional protection if the contract includes a provision for the purchase of "tail" insurance. Purchasing "tail" insurance with a coverage period of at least two years is preferable, given that the typical medical malpractice statute of limitations is two years.


For many physicians, locum tenens positions offer the ability to travel to new locations, transition to the next stage in their careers, and choose their own assignments. And for existing practices, locum tenens employees provide an ideal stop-gap solution to temporary staffing shortages. CLS Healthcare Liability Specialists is the leading provider of locum tenens insurance in Palm Beach. We also provide affordable malpractice insurance from our offices in Georgia and Texas.
When you choose our company for your medical staffing insurance needs, you'll have access to highly competitive premiums—a must in today's evolving healthcare industry. We offer non-auditable flat premium policies, with defense cost outside the limits available. Our top-rated carrier has been approved not only in all 50 states, but in 200 countries. If it's time to upgrade your locum tenens insurance, you can rely on CLS Healthcare Liability Specialists to provide premium coverage and a simplified quoting process. Plus, when you work with our experts, you won't have to purchase "tail" insurance from your current provider.