CLS Healthcare Liability Specialists is an independent agency that provides healthcare liability insurance in Miami. Our highly knowledgeable team members are pleased to serve hospitals, clinics, locum tenens staffing agencies, and individual physicians, including locum tenens physicians and surgeons. As a med-mal industry leader that provides flexible medical malpractice insurance, CLS is your best choice for liability protection.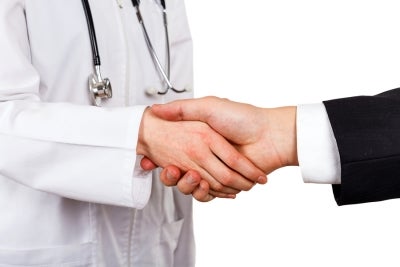 CLS Is an Industry Leader
Among medical malpractice insurance companies in the U.S., CLS has consistently been recognized as an industry leader. Our company is the proud recipient of numerous industry awards, including being named the #1 Writer of Locum Tenens Staffing Companies. For almost three decades, our insurance specialists have been dedicated exclusively to serving the needs of healthcare professionals .
We Provide a Diverse Range of Solutions
At CLS, our emphasis is on providing creative solutions for healthcare entities that require healthcare liability insurance. When you partner with our med-mal insurance company, you'll instantly gain access to all the insurance programs you need. Our specialists will take the time to listen to your liability concerns and learn the details of your practice. Then, we'll match you to the right insurance policy you need at the price you want.
Clients Can Take Advantage of Our Simple Quoting Process
Our medical malpractice insurance specialists understand the time constraints of today's healthcare professionals. That's why we've made it as easy and quick as possible for you to request your free quote. Simply fill out the quote request form on our website and you'll hear back from us within 24 hours. Need an answer right away? Our knowledgeable representatives are always available to take your call.
Our Dedication to Customer Service is Second to None
Speaking of our knowledgeable representatives, one of the reasons why so many physicians and staffing agencies have come to rely on our services throughout the years is because we offer the best possible customer service. Our friendly insurance specialists provide personalized attention to all prospective and current clients. We'll answer any questions you may have, guide you through all of your coverage options, and offer recommendations that are best suited to your particular situation.